Commercial Refrigeration Repair, Commercial Refrigeration Maintenance & Commercial Refrigeration Service

North Port, FL, Town N Country, FL, Westchase, FL, Port Charlotte, FL, Citrus Park, FL & Venice, FL
The Smart Choice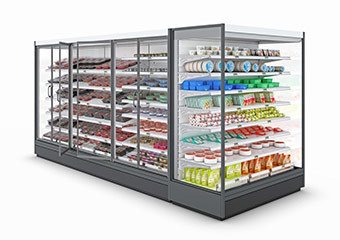 Maintaining your air conditioning and heating systems is vital to:
Maintaining efficiency and comfort
Preventing failures
Increasing system life expectancy
Reducing costs
Protecting Your Business
Commercial refrigeration can amount for up to 50% of a food service company's operating costs. So if your commercial refrigeration equipment isn't running at peak efficiency, you're losing money.
Here's why:
According to the Department of Energy (DOE), commercial refrigeration equipment that is regularly maintained lasts an average 10 years. For equipment that's not maintained, the optimal life is reduced to 6-8 years.
Every commercial system is different. We will conduct a survey of your equipment and present you with a professional maintenance program that is customized to meet the needs of your business and equipment.
Factor in the increased energy expense to run less-than-peak-efficiency systems and you're looking at a huge drain on your bottom line.

Commercial Refrigeration Maintenance in Westchase, FL | Commercial Refrigeration Service Venice, FL | Commercial Refrigeration Repair Port Charlotte, FL
Regular maintenance of your chilling equipment can potentially save between 5% to 10% on energy costs, extend the functional lifespan of the equipment, and avoid losses due to spoiled inventory that keeps you from getting your product to market.
Total Air Solutions offers tailored Commercial Maintenance Agreements for all your commercial refrigeration equipment. We'll help you save money, reduce operating expenses…and sleep at night, knowing your business is running efficiently. Proudly serving the Gulf Coast communities from Longboat Key to Tampa Bay & the Greater Tampa area.
Commercial Refrigeration Repair

∴

Commercial Refrigeration Service

∴

Commercial Refrigeration Maintenance ∴ Venice, FL ∴ Greater Carrollwood ∴ Port Charlotte, FL

August 29, 2017

2023/10/03