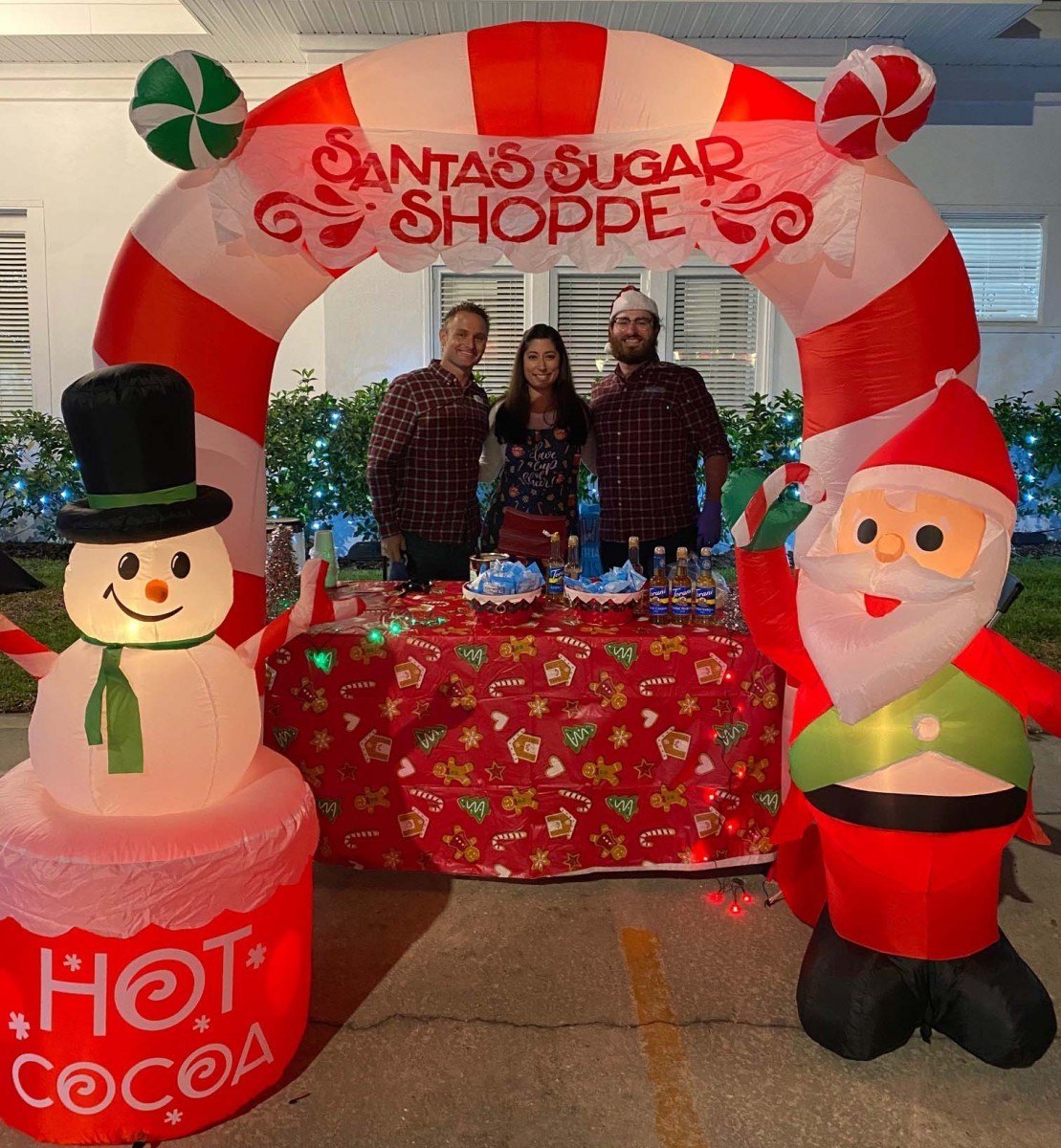 Toys for Tots Event: December 2020

In the spirit of the holidays, Total Air Solutions sponsored the Toys for Tots Tampa Bay event hosted by Hyde Park Living Magazine and Harwood Financial Group. We set up Mrs.Claus' Hot Cocoa Stand and provided delicious cocoa for all the guests at the event. We also gifted $1,000 towards the $20,000 event donation which was the largest donation the Tampa Bay organization has ever received.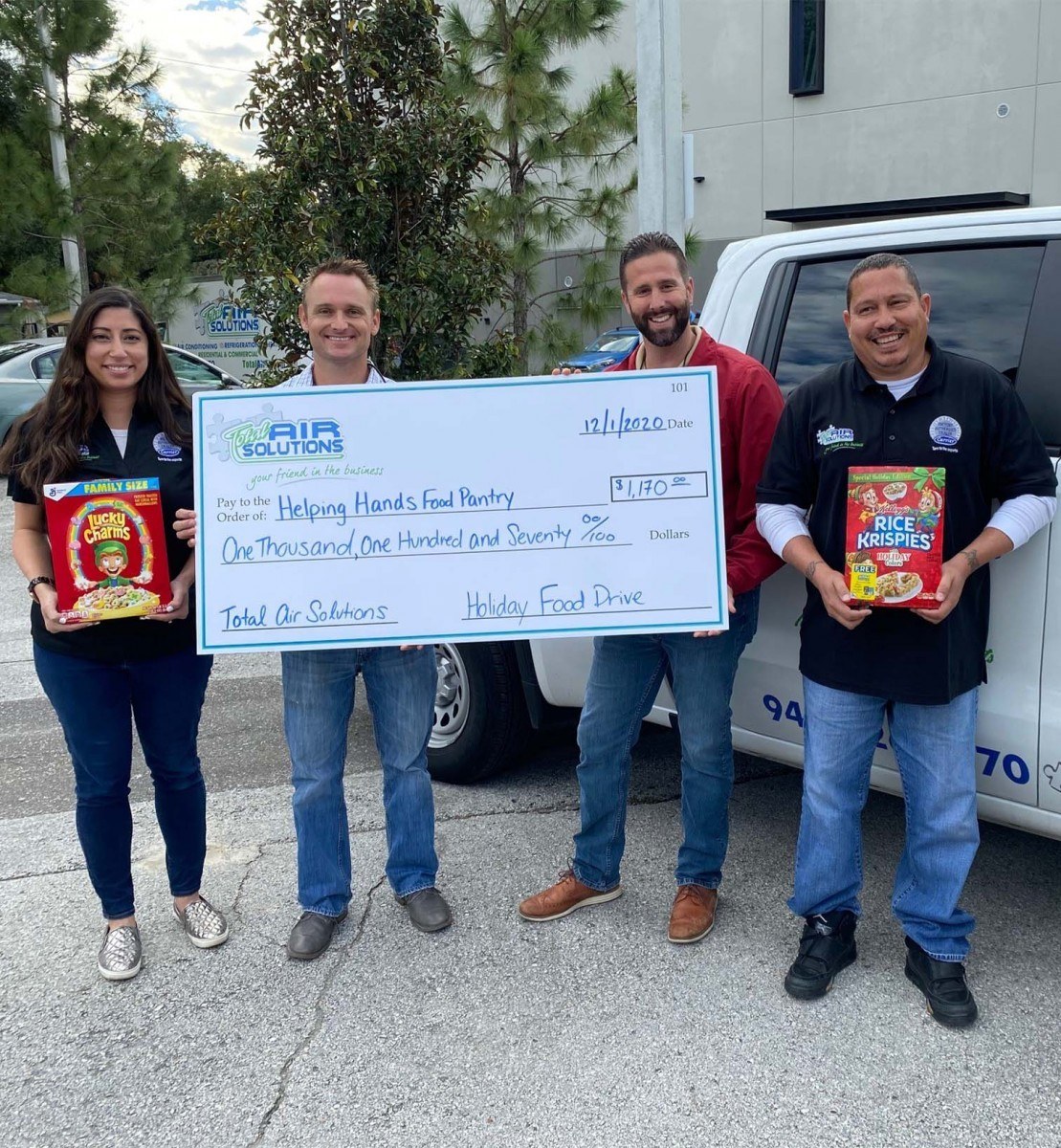 Helping Hands Food and Fund Drive: November 2020

Total Air Solutions partnered with local business in Tampa Bay to collect non-perishable food items and funds through GoFundMe to benefit the Helping Hands Food Pantry of Wesley Chapel. We collectively gathered an entire fleet truck full of canned goods, plus collected $1,170 through the GoFundMe campaign. Total Air Solutions matched the sum of donations and gifted another $1,170 to the organization totaling an amazing $2,340 in funds towards the purchase of much needed food items for the underprivileged community in Wesley Chapel.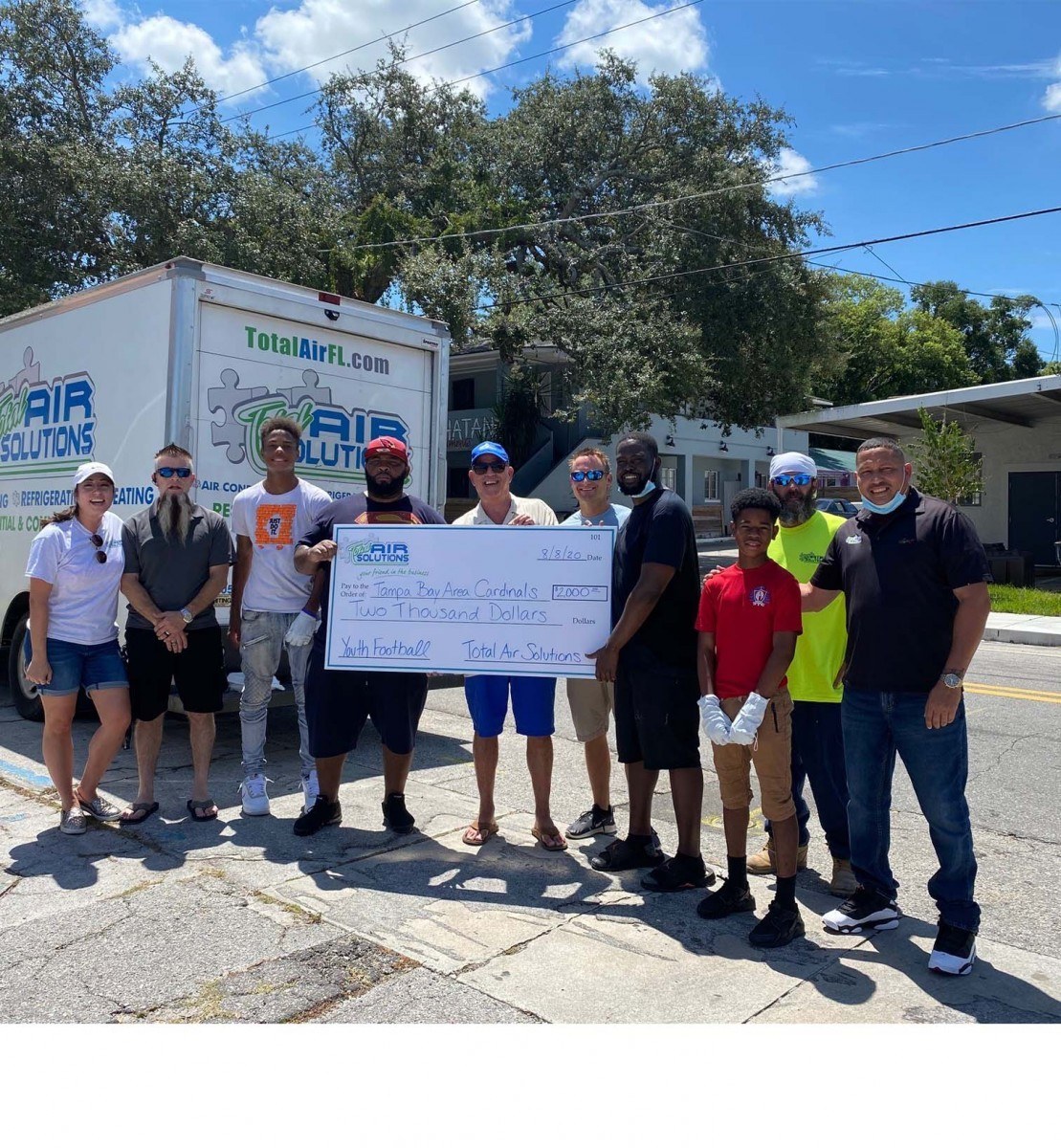 Sponsorship of the Tampa Bay Cardinals: August 2020

On July 30, 2020, there was a burglary at the Tampa Bay Cardinals Football Complex resulting in the loss of over $2,500 of equipment. This youth football team lost not only equipment, but the confidence they needed to play. Total Air Solutions wanted to take the team under their 'wing' and gifted the team a $2,000 sponsorship towards the purchase of new uniforms and equipment.
October 27, 2020
2021/04/11