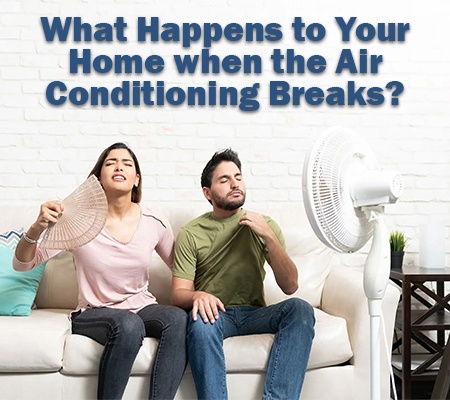 Summer is upon us, and the only thing worse than the community pool being closed is when you're A/C unceremoniously shuts off in the middle of the night. This has most likely happened to you, and if not, you're one of the few fortunate ones. If this does happen, it's imperative that you call your HVAC company for service IMMEDIATELY. If you delay, here are a few things that may happen in your home:
1. The first thing you'll notice when the A/C breaks is obviously the heat. You may be surprised at how quickly your cool home can increase in temperature without the air conditioning running. Your temperature could rise as quickly as one degree per half hour leaving you with temperature in the 90's by morning, depending on the temperature outside. One of the benefits of the Total Air Solutions Safe and Healthy Maintenance Plan, is that if for some reason we are unable to repair you're A/C right away, if a part needs to be ordered for example, we will supply you with a portable temporary A/C unit to cool the vital rooms in your home until we can get your system back up and running.
2. Once the heat has kicked in, if left without service, areas in your home that are normally exposed to water such as your kitchen and bathrooms, could begin to develop mold and mildew. Mold thrives in warm, humid environments and your air conditioner is designed to help dehumidify your home by removing moisture from the conditioned air. Without this proactive measure, you could quickly start seeing evidence of growth in these moist areas.
3. It wouldn't be Florida without the presence of pesky bugs. Many of the species of Florida bugs are attracted to warm and damp areas such as retention ponds and lakes. Plus, with a broken A/C unit, you may be tempted to open doors and windows to invite a natural breeze to cool your home. In doing so, you may also be inviting creepy crawlers into your home. You will want to get you're A/C serviced as soon as possible to prevent an influx of these uninvited guests into your home.
Total Air Solutions is proud of our ability to perform service and repairs at lightning speed so that these you don't experience any of these discomforts in the event of an A/C emergency. Please call 1-888-426-1770 at the first sign of system trouble so we can keep you cool and comfortable all summer long.
June 24, 2022
2023/10/03