Air Conditioning Installation, Air Conditioning Replacement & A/C Installation

Punta Gorda, FL, Sarasota, FL, Englewood, FL, Long Boat Key, FL, Lakewood Ranch, FL & Port Charlotte, FL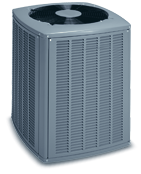 Contact Total Air Solutions at 1-888-426-1770 for the installation of a modern air conditioning system, and we'll provide a free estimate, customized recommendations, and expert installation.  We optimize the rewards from your investment through proper sizing, top quality products, and higher standards of job performance.  Our highly trained, regularly updated, and experienced specialists factor in your goals, concerns, budget, and lifestyle to ensure the ideal system.  At Total Air Solutions, we take every opportunity to improve your life and earn satisfaction in the Gulf Coast communities from Long Boat Key to Punta Gorda Isles.
Air Conditioner Replacement in North Port, FL | Air Conditioner Installation

Professional A/C Installation Service
By upholding strict criteria for technical expertise, business practices, and customer approval ratings, Total Air Solutions is recognized as a Carrier Factory Authorized Dealer.  Our team is qualified in the most innovative, award winning, and energy efficient cooling systems on the market today.  Taking advantage of intelligent technology, we combine luxury with cost savings.  Those options that enhance convenience and comfort, such as adaptable speed, zone control and remote access, also maximize energy saving potential and quickly pay for themselves.  Rely on Total Air Solutions for new cooling system installation or equipment upgrades, and we'll complete your project without delay or unnecessary disruption.  We've been keeping customers cool, comfortable, and happy since 2003.  Total Air Solutions is the right choice for residential and commercial temperature control across Punta Gorda, Punta Gorda Isles, Port Charlotte, Englewood, North Port, Venice, Long Boat Key, Lakewood Ranch, Sarasota and Manasota Key.
Air Conditioning Installation Service
North Port, Sarasota, Long Boat Key, Lakewood Ranch, Punta Gorda, Venice, Port Charlotte, Englewood & Manasota Key
Air Conditioning Replacement

•

Air Conditioner Replacement

•

Air Conditioning Installation

August 29, 2017

2018/02/21